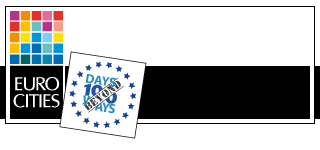 Aquatic plants to premium paper – how a local waste problem became a business opportunity
"Potamogeton is a genus of aquatic, mostly freshwater, plants of the family Potamogetonaceae," reports Wikipedia. "Most are known by the common name pondweed. The genus name means 'river neighbour'."
A neighbour who is not always welcome.
In Almere, the newest city in the Netherlands, Potamogeton was creating problems. In summer, when people come to the area for sailing, fishing and water sports, the abundantly growing underwater plants damaged boat engines and made the use of the Weerwater lake almost impossible.
The municipality therefore needed to mow the aquatic plants regularly, at a high cost for the community. But an innovative idea turned the problem into a business – by treating the water plants not as waste, but as raw material.
As it turned out, the fibres of the plant can be used to produce high quality paper and other products, for example a thermoplastic composite to build port luggage carts for boat owners.
Now, instead of costing the local community, the water plants have become a source of income for Almere.
You can read more about the aquatic plants of lake Weerwater here and watch the video.
Almere: paper from water plants
Potamogeton is harvested at lake Weerwater. © Grondstoffen Collectief Almere
Centre for recreation and water sports: Almere's lake Weerwater © Grondstoffen Collectief Almere
This port luggage cart is produced with a thermoplastic composite based on water plant fibres. © Seijsener
Premium paper, made of water plants © Grondstoffen Collectief Almere