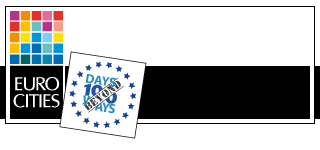 Mobility is a subject that touches everyone, and Athens is using the area as a platform on which to display wider change.
"The future has arrived," says mayor of Athens, Kostas Bakoyannis, "and there is no point in closing our eyes." Athens is vaulting into this future across many vectors, including a new mobility strategy to be implemented in its city centre. For Bakoyannis, no one factor can rule the drive for better mobility policy. While the new measures will certainly reduce congestion and air pollution, they will also boost quality of life and add to the evolution of a city that residents can be proud of.
There are any number of reasons for pursuing this course of action, but one overrides them all: the younger generation will accept nothing less. The young have, "New sets of expectations, new sets of aspirations, and new hopes. This is not something abstract, this is not something theoretical. This has to do with real and tangible results in their daily lives," Bakoyannis says. Mobility is an area that directly affects everyone in the city, and one in which new principles and approaches can have a result that is immediately felt.
Though much can be achieved at city level, Bakoyannis sees the new European Commission as an opportunity to work more closely with the EU level, "to design new financial instruments and actually move forward more ambitiously with the partnerships between the public and the private sector." That comes with only one caveat, it can go ahead "as long as the new Commission is willing to listen to local government."
With a "growing economy and a democracy that is stronger than ever," Bakoyannis is sure that Athens will forge a future that is just as glorious as its ancient past.
Athens is ready for the future - interview with Kostas Bakoyannis, mayor of Athens