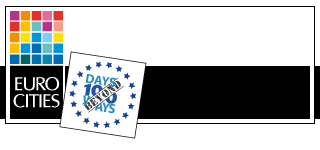 Twente works in close cooperation with other cities nearby to localise global agendas and achieve regional goals
"In Twente, the east of the Netherlands, we have a twin city, or three cities: Almelo, Hengelo, Enschede, very nearby," explains Sander Schelberg mayor of Netwerkstad Twente.

The 'network' aspect of these cities means that they work in close collaboration with one another across many areas of public life, such as in the establishment of a smart region.

In the Space53 innovation cluster for example, many partners are working together on the development of drone technology to see how it can be applied to increase public safety.

Twente is also working with local businesses and knowledge institutes to create employment opportunities via the expansion of photonics – a technology that can enhance electronics by harnessing photons (light particles) to transport and process data. In fact, with the University of Twente offering degrees in this subject, and a complete local innovation ecosystem that comprises all the necessary research and development processes for photonic chip technology, it is little wonder that Twente has heralded worldwide breakthroughs in more accurate lasers, which could bring with it further advances such as more accurate GPS readings or quicker data transfer speeds.

The city is also working closely on localising the ambitions of the Sustainable Development Goals.

But another area of high interest for Twente is encapsulated in the now much talked about European Green Deal.

"The European Commission has the goal of carbon neutrality by 2050," says the mayor, but, as he also suggests, it's "the cities that have to do the real work."

Take the circular transition as an example, itself a key component of the European Commission's Green Deal.

Twente is already dealing with a way to reuse its textile waste – the second largest waste problem after plastics.

In the textile recycling company 'Frankenhuis B.V.' textiles are down cycled, so that discarded clothing and fabrics can be reused in non-woven materials such as insulation.

Another project, developed through Interreg, is based on providing support for regional food chains in and around Twente. Through the 'Twente canteen' initiative, the local authority is aiming to increase the consumption of locally produced food. The goal is that at least 25% of food served in public canteens should be locally sourced. And, through the Green Knowledge Portal there is also a possibility for the project to be scaled up.

As the mayor says, "have a look in Twente and you'll see cities are working on the tasks that you make in the European Commission."

Watch the video to find out more.
Sander Schelberg Mayor of Netwerkstad Twente