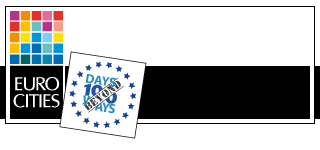 Creative city solutions for young people, by young people.
Oulu has one of the highest percentages of young people among all European cities, and an unemployment rate among 15-29 year olds as high as 20%. Conscious of the need to get its youngsters more involved in city life, the municipality found a way to engage and motivate them while also experimenting with a new method of citizen participation.
The result is the CHAOS Method, a process designed to strengthen dialogue, search for solutions and test and evaluate prototypes. Participants from different backgrounds exchange ideas and decide how to design the city together. For example, the CHAOS Challenge is a yearly competition to award three ideas the necessary funds to become a reality. However, participants don't need to have ready-made ideas to take part in CHAOS. The CHAOS team will guide them to develop a final project by listening to people and understanding their needs.
"I had an idea to create a stage in one of our parks two years ago and it's really nice to have the Chaos Challenge as a channel to do this kind of project and the Chaos workshop as a way of reflecting on the idea, so it's quite easy to make it happen," says young user Heikki Myllylahti, now CHAOS Stage project manager. "I now have more confidence and relationships in the city and am already thinking how we might extend the project."
Find out more here and watch the video →
Oulu - 'The CHAOS Challenge'