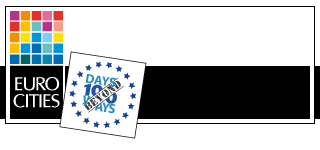 How a heritage building in Rennes becomes a "hotel of projects"
2020 is an important year for the "Hôtel Pasteur" in Rennes. The former science faculty building from the 19th century is rejuvenated and will soon host a nursery school, among many other activities of the community.
Right now, the monumental edifice in the city centre is a construction site – which is more or less the case since the city, in 2012, decided to place the future of the heritage building in the hands of the citizens. To identify local needs and propose future uses for the building, Rennes worked with a group of experimental urban architects and organised a participatory process at grassroots level.
Since then, the "Hôtel Pasteur" has been hosting boxing classes for the poor, contemporary art, techno nights, fashion shows and French classes for migrants. And colourful and diverse it shall remain: besides the nursery school with eight classes, the building will be used as a "hotel of projects", open for all kinds of creative and social activities.
Read more about this ever-changing experimental space here and watch the video.
The Pasteur building in Rennes on a postcard from 1905 © Wikimedia
Colourful and diverse © Hotel Pasteur
A building with a history © unidivers.fr
Chantier ouvert: an open construction site for everyone © Hotel Pasteur