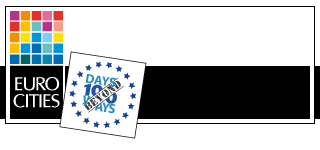 The centrally located Iso Roba in Helsinki has been transformed into a Climate Street.
Helsinki's oldest pedestrian street had seen better days. Iso Roobertikatu, locally known as Iso Roba, was once a popular spot with hip boutiques and bars. But over the years, the area had lost its charm. There was even a Facebook group making fun of Iso Roba, reports My Helsinki: "The photos that they post reveal that the formerly lively street has deteriorated into a grey and unappealing stretch of road that is busy with vehicle traffic, even if it's not allowed."
It was about time for the municipality of Helsinki to do something about Iso Roba. So why not take the opportunity to make the street both more attractive and climate smart?
Inspired by examples in Amsterdam and Cologne, the city turned Iso Roba into a Climate Street, with natural stone pavement, solar power roofs, LED lighting, climate-resilient trees and underground storm water retention tanks.
The transformation of the street was done together with residents and local businesses who proudly presented their Climate Street at the reopening in January 2018. The recipe, they say, is transferable.
So, why not have a look yourself and get inspired about how your own street could look? You can also read more here and watch the video.
Climate Street project in Helsinki
You are never too far north for solar power: rooftop in Helsinki's Iso Roba © City of Helsinki
Energy efficient lights illuminate the Climate Street © City of Helsinki