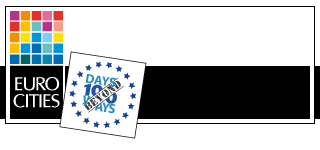 Dialogue. Respect. Presence. How Munich encounters conflicts in public space.
A mild summer night in July. The atmosphere on Gärtnerplatz is excellent – at least among the huge crowd of night owls for whom this is "Munich's coolest roundabout". The residents can't agree to this at all: in front of their houses and apartments, a hip party hotspot has developed in recent years, including all the side effects such as noise and dirt. A conflict of interest, becoming increasingly acute and close to escalating.
Conflicts in public spaces are increasing
Gärtnerplatz stands for a trend especially concerning large cities: More and more people in ever smaller spaces – this inevitably leads to conflicts in the neighbourhood as well as in public spaces such as parks, streets or marketplaces. Munich saw the need to find solutions beyond existing laws or previous methods of conflict management.
In 2014, the head of civic engagement and conflict management in the department of social services, Dr Eva Jüsten, developed an idea for a more flexible, impartial and visible kind of service. Inspired by the SAM project (social, safe, active and mobile) in Vienna, she started AKIM, Munich's all-party conflict management – the first of its kind in Germany.
​
"It's all about bringing together the perspectives of all those involved..."
What's special here: conflicts are dealt with only through communicative means. "It's all about bringing together the perspectives of all those involved, so that mutual understanding can develop. Our role is to support the conflict parties in this," Dr Eva Jüsten explains. "The goal is not to accompany the conflict situation permanently, but to enable people to manage their own discord and to interact as peacefully and respectfully as possible."
Individual approaches
There is not one method that fits all. Each case is individual and is treated accordingly. The AKIM team – one coordinator and five conflict managers – usually starts with site visits to evaluate the situation. In face-to-face conversations, the perspectives of all sides are heard, followed by the decision which tool from the "method box" is best to be used. This can be a round table, information stands, regular consultation hours or, if required, presence on site, in order to have a calming and mediating effect on the situation. AKIM's conflict managers are easy to recognise by their red jackets.
Fast on site and in dialogue
The ways to AKIM are manifold: Cases come in via the voluntary district committees, the complaints office of the mayor or the police. Apart from partying like on Gärtnerplatz, the inquiries and complaints relate to problems between residents, conflicts in parks and streets, socially disadvantaged people lingering in public space and refugee shelters. As a municipal institution, AKIM works like a seismograph for what is going on in the city. This knowledge is more than welcome in other departments for the thinking and planning processes.
Another advantage lies in the team's agility. "We are very quick in addressing those affected, for example local residents who complain," says Dr Eva Jüsten. "They often have already come a long way and are frustrated. We take them seriously – but we also take them to task, for example by writing noise reports. In most cases they are glad that things finally get moving."
​
"The city worked hard for us and in a way that also lets young people be free."
The residents now see success and therefore appreciate the work of AKIM very much, as Anita Baumgartner reports: "When the garden square I live on became Munich's party hotspot, I set up a neighbourhood group and worked with AKIM to solve the problem through conflict managers, young people who talk gently and politely with revellers about respecting residents' needs. Now, instead of 1,500 wild partygoers every weekend, there are occasionally a few hundred quieter people – all because the city worked hard for us and in a way that also lets young people be free."
By this, she brings up one of AKIM's basic rules: public space is for everyone. If there are conflicts, they have to be negotiated – nobody will be driven away.
Role model for other municipalities
This new approach to conflict management also impressed the jury of this year's EUROCITIES Award. They ranked the project first in the "innovation" category, pointing out that the AKIM team works effectively on various conflicts in public spaces throughout the city with few staff and a small budget. Due to its success, the project is already being copied by other cities.
The AKIM team are happy to provide support and share their experiences. At an annual conference they give an insight into their work to interested cities from Germany, Austria and Switzerland. "Over the next few years, we want to develop this into an active network and community", says Dr Eva Jüsten. The city of Munich, however, is convinced of this innovative way of conflict management and is relying on AKIM in the long term: what started as a project has become established as a permanent municipal institution.
Munich AKIM project - conflict management
Gärtnerplatz: popular party hotspot and residential area. Photo credit: Oliver Bodmer
Munich representative, Eva Jüsten, rerceiving the EUROCITIES award