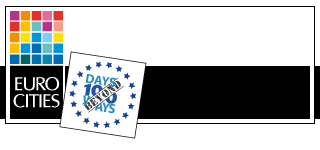 Where sun, sea and vision meet
From transit point to dynamic destination: see how far one European Capital of Smart Tourism 2020 has travelled to meet visitors' - and citizens' - expectations
'There is no other land and no other sea. The city will always be with you.' This line by poet Constantino Cavafis is about the famed bond between citizens of Malaga and their home city. And it is easy to see why Malagueños such as Picasso and Antonio Banderas have felt so connected to its eternal sunshine, shimmering sea and rich history. And yet for decades these delights were bypassed by tourists for whom Malaga was primarily a gateway to the Costa del Sol.

Twenty years after setting out to change this perception and capture the hearts of tourists as it always had locals, the city has been transformed. The number of hotels has grown from 50 to 370 and museums - many world class - from four to 37. Revenue generated by tourists reached the historically high figure of €20.4 billion in 2019. And in 2020 the city has been awarded the title European Capital of Smart Tourism.

This title is justly deserved according to Gonzalo Armenteros, president of Soho Boutique Hotels. "Everything has been done in the city. Our public transport makes the visitor's journey from the airport to the city centre nice and easy. There's a tourism officer who takes good care of them, police who ensure the city is safe and then the whole ambience and attractions of the city. I've seen a massive increase in business since I opened my first hotel in Malaga in 2011."

Armenteros has every reason to be pleased with what Malaga has done to develop its image and offer for tourists. He has opened nine more hotels in the city and achieves an unprecedented occupancy rate of 90%.
Generation Z as a force for change

Malaga's success is all the more impressive at a time when what tourists are looking for is changing. A 2019 report for the European Parliament on the developments and challenges of European tourism stresses that, 'Tourism consumers have become very sophisticated: their motivations and preferences have become more complex, there are significant changes in behaviour and there are also generational challenges.'

Tourists are already demanding more sustainable tourism products, the report says, as well as individual and authentic tourism experiences. In the coming years, Millennials and Generation Z who have grown up with the internet are likely to be forces for even greater change as, 'they are highly influenced by social media when making travel decisions. They are likely to pick travel experiences they consider to be not-for-tourists…and to be more demanding compared to previous generations.'

The city's ability to rise to challenges such as these owes much, says Malaga's director of international economic development Marc Sanderson, to its foresight and, in particular, its first strategic plan in 1992. "This is when the city, chamber of commerce, university and other stakeholders came together to plan for the future.

"Even then the city was thinking about tourism in relation to sustainability issues like the environment and transport and capitalising on our cultural heritage, promoting 'quality' tourism and simultaneously enhancing residents' quality of life."

Malaga was certainly ahead of the curve with this creative, integrated and holistic approach. In fact, it can be seen as a forerunner of today's 'smart tourism' concept.

While the original smartness concept relating to cities centred on technological innovation, the definition of smart tourism has become much wider. For the European Capital of Smart Tourism awards, smart tourism, for example, 'responds to the demands of a fast-changing sector' and has four cornerstones: accessibility, digitalisation, cultural heritage and sustainability.
A model for all seasons and all people

After two decades putting the smart into tourism, thanks in no small part to the vision and drive of long-term mayor Francisco de la Torre, Malaga has shrugged off its old reputation and gained a more modern image. Today its charming pedestrianised centre, stylish hotels, award-winning museums, hip art district and waterside developments add a chic, contemporary layer to its traditional attractions, from amphitheatres to castles and cathedrals.

"We are now a destination city for all seasons and for all types of visitor," says Sanderson. "Before, people went directly to the Costa del Sol and wouldn't visit Malaga, now those same people are saying let's get a place in Malaga and enjoy its urban lifestyle, culture and beaches. The impact of this tremendous change is that local businesses have thrived and many more people are employed in the sector."

Thanks to its innovative and inclusive approach to accessibility, the city is also a tourist destination that works for everyone. Its 'Enjoy the Beach' project, for example, provides access to the coast for people with reduced mobility. There's also a fully-adapted fleet of city buses and a bus company app which includes functions for blind passengers. Most public transportation has panels for voice announcements and some has screens for sign language, Braille systems and even tourist information in augmented reality.

Malaga's annual White Night event is a model of the city's barrier-free mentality. The event offers guided tours for those with reduced mobility, visual impairment and hearing loss as well as evened out pavements and ramps. The event app provides programme information, timetables and a map which gives an overview of what's happening where in the city and what obstacles might need to be overcome.
Chatbots, contactless payments and cruises

Malaga has a high profile digital sector. And it shows. Alongside these transport related apps, it also has its own characterful chatbot tool. Virtual voice assistant Victoria the Malagueña makes use of existing open data in the council portal to tell tourists about things like parking availability, the state of the beaches and the history of thousands of city streets.

"We have been determined to use technology to our advantage in order to offer tourists a digital experience and also to have as little impact as possible on the environment," says Sanderson. "We pioneered contactless payments cards on our buses almost 20 years ago for instance and are now about to launch autonomous buses to bring tourists from the cruise ship terminal into the city."
​
"We have been determined to use technology to our advantage"

This large, modern terminal is another beneficiary of the city's transformation agenda and today welcomes 220 cruise ships a year. For their 211,000 disembarking tourists, Malaga's new identity as a 'city of museums' is a big draw. Expanding its cultural and creative assets has not just enabled the city to diversify tourism streams from traditional beach goers. It has also fulfilled its long term vision for culture as a force for urban renewal.
Famous sons and cultural spaces

When the family of the city's most famous son, Picasso, donated 300 artworks in 2003, the setting up of a museum dedicated to this gift was the starting point of the city's cultural and artistic evolution.

Since then, an old tobacco factory has been turned into an automobile museum and the elegant customs house has reopened after 10 years of restoration as the Museum of Malaga. The city's historical wholesale market has become a centre for contemporary art and the Parisian Pompidou Centre has deemed the city worthy of its first foray outside France, adding a modern glass cube to the city's architectural mix.

It says everything about Malaga's focus on quality and sustainability that these new cultural spaces have won a clutch of architectural and museum awards and have led to regeneration of the surrounding streets. "Sustainable tourism is about doing the right thing in relation to the tourist and the city and its citizens and we have been careful to take this path," says Sanderson.
"Sustainable tourism is about doing the right thing"

It is by seeing tourism not as a separate activity but something closely connected with other facets of the city's economy, environment and everyday life, that Malaga has ensured its sustainability. From 40km new cycle lanes to water-saving intelligent park irrigation systems to hosting a hackathon for smart tourism start-ups and a major cruise industry fair, its tourism plan is enhancing every aspect of the city.
Major developments and niche markets

Malaga is now the fastest growing urban tourist destination in Spain. Hotel stays grew by 6.45% and international tourist numbers by 8.2% in 2018. Conference attendees exceeded 100,000 for the first time too, generating economic impact of more than €100 million.

Malaga is not resting on its laurels though. There are plans for a new strategic plan for sustainable tourism that will boost the city's digital transformation, circular economy and niche tourist markets. In the meantime, a vast site behind the port is being transformed, with a new marina, auditorium and cultural and recreational facilities.

"This new development is very important for tourists because at the moment the river is a barrier and we need to be opening new areas and spaces for people to go," says hotelier Armenteros. "My forecast is that the city will continue to grow in very high numbers of tourists over the next five years - and I will be keeping my eye out for potential new hotel premises!"
Take a whistle stop tour of the city
From sunny beaches to a city of culture
Malaga's botanical gardens are a national treasure